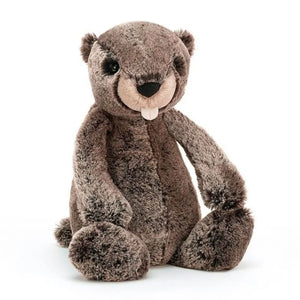 JELLYCAT PLUSH-BASHFUL BEAVER
Jellycat Bashful Beaver is everyone's favourite toothy friend. This playful pal has a strong brown tail and soft multi-tone fur perfect for snuggling after a long day of dam-building. 
Bashful Beaver is a busy buddy with mottled mocha fur and a squidgy quilted tail. With a biscuity muzzle, soft buck teeth and a squashy black nose, this scurrying scamp is a champ.