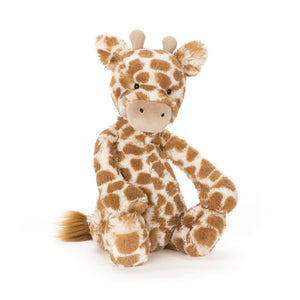 JELLYCAT- BASHFUL GIRAFFE
Our Jellycat Bashful Giraffe is a snuggly-soft Jellycat with velvety soft toffee and white fur. With just one cuddle, you'll never want to let go. Irresistibly cute, everyone treasures this little giraffe made from luxuriously soft and cuddly materials. It's the perfect gift for a special occasion.
. 100% polyester. Surface wash.